SwiftModders WHMCS Client Theme
Our original WHMCS client theme that has changed the way businesses looked for over 10 years.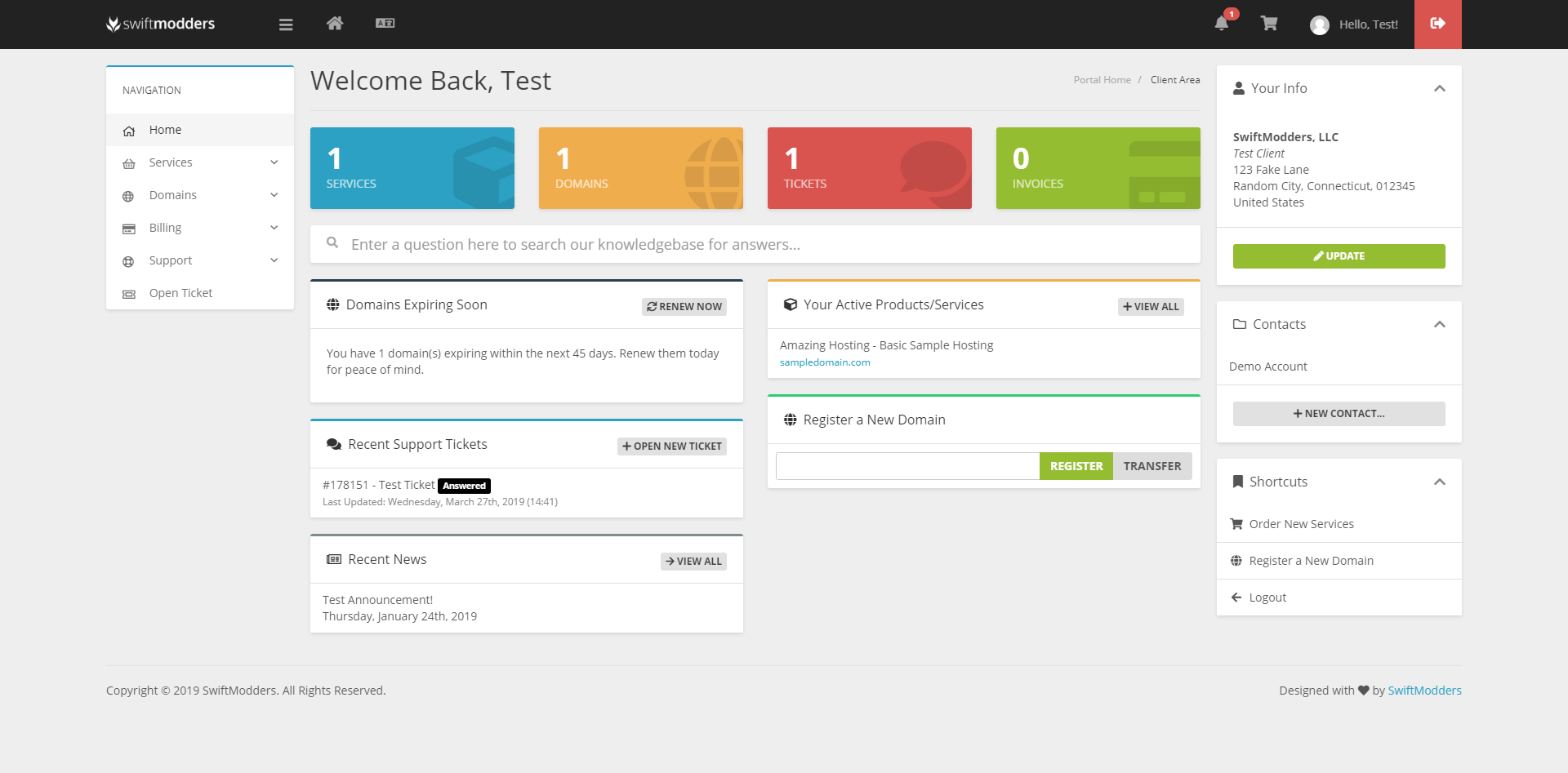 Requirements
WHMCS 8.7, PHP 7.2+
A classic look that's perfect for any WHMCS business
The SwiftModders WHMCS Client Theme was the first client theme we developed in 2011, designed to address the usability problems facing WHMCS. Over a decade later, this theme has remained one of the top-rated WHMCS client themes on the market today. If you're interested in a more modern look, check out our Allure WHMCS Client Theme.
Features
Tons of features you'll love
Full responsive design
The SwiftModders WHMCS Client Theme is built on the Bootstrap 3 framework, giving it a fully responsive premium look and feel.
Completely customizable
Edit colors, fonts, layout options, and more by utilizing the Theme Installer module for your SwiftModders WHMCS Client Theme purchase.
Fast and friendly support
We offer quality support with fast resolutions to all your technical support requests or product inquiries.
Unencoded TPL files
We do not encode any TPL files that come with our themes, making it easier for you to make more advanced customizations.
Custom order forms
Ensure that your WHMCS installation follows a consistent flow by utilizing one of our three custom order form templates.
Menu icon editor
The Theme Installer allows you to set custom Font Awesome 5 icons for your SwiftModders WHMCS Client Theme menu items.
Powerful
Manage your theme with ease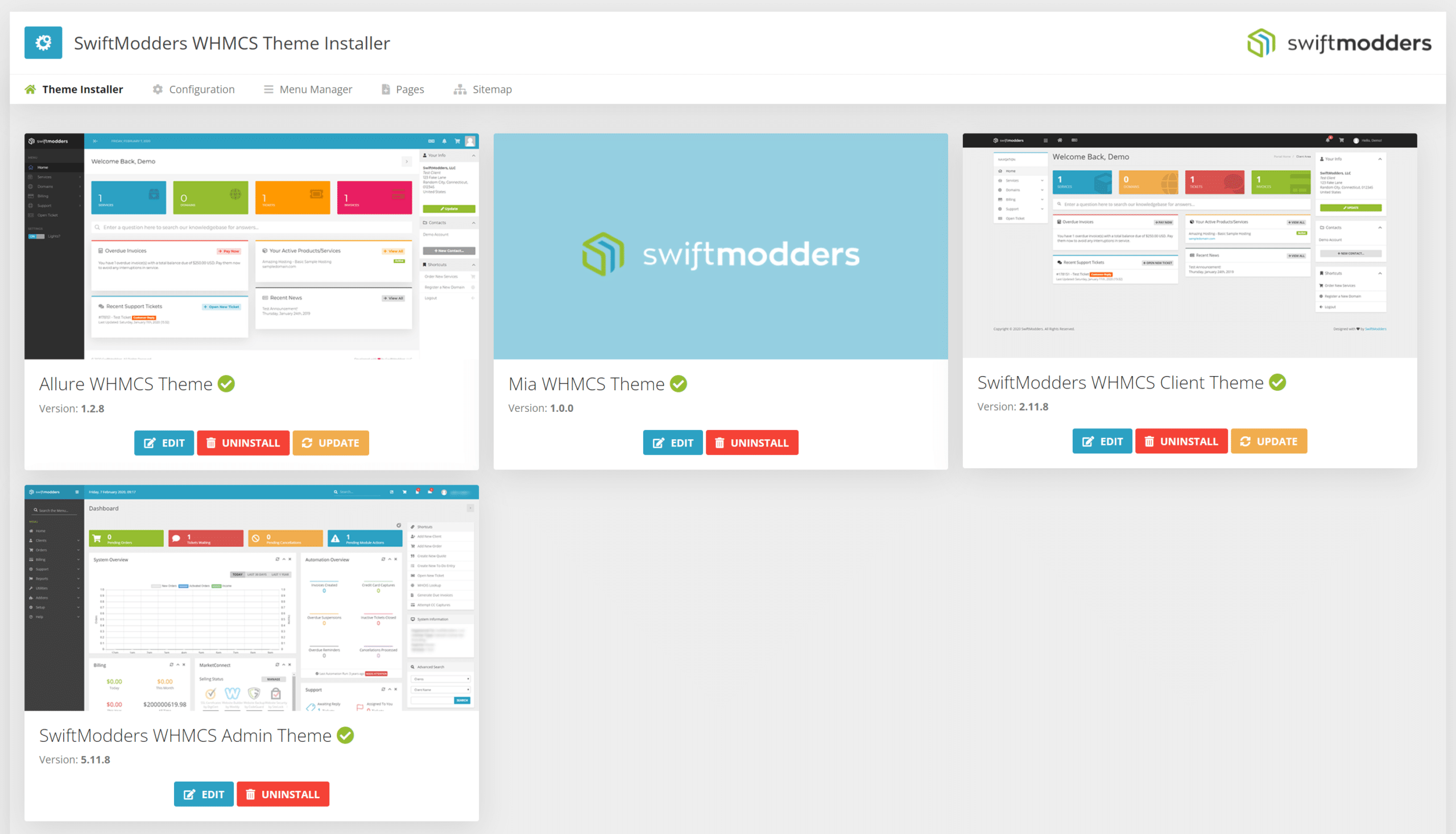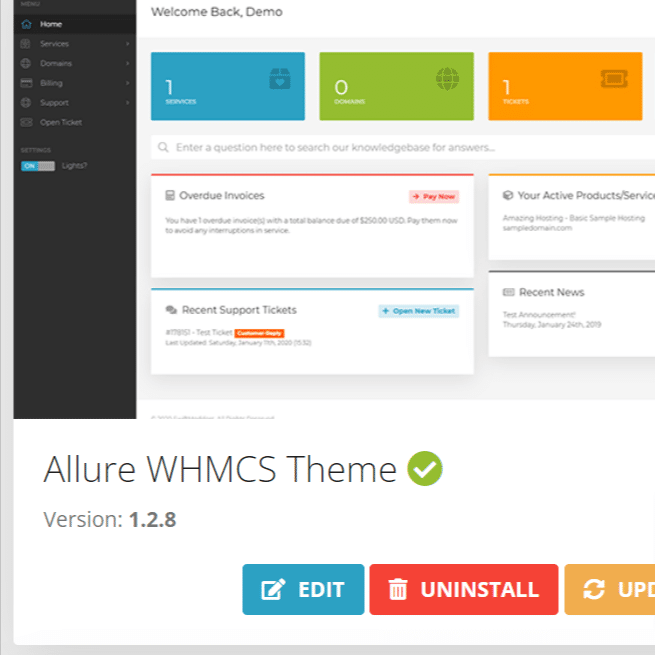 Manage your themes
Easily manage all of your themes from one module. In addition, the Theme Installer will offer you insight into available updates, problems with your installation, debugging tools, and more!
Built-in WHMCS Menu Manager
You can manage your WHMCS menu directly from the Theme Installer! This powerful feature comes FREE with all WHMCS client themes, making customizing your installation easier.
Watch the Video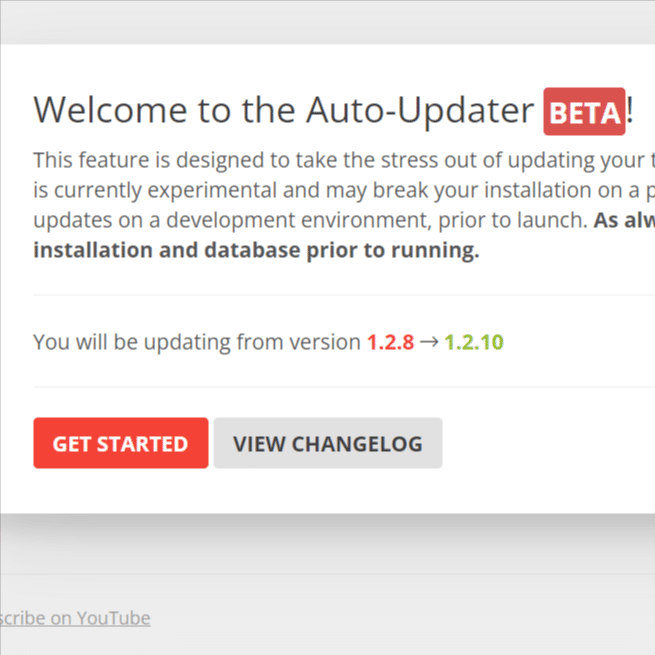 Automatically update your themes
You can automatically update your themes from the Theme Installer. So save your time and effort, and leave all the work to the Theme Installer!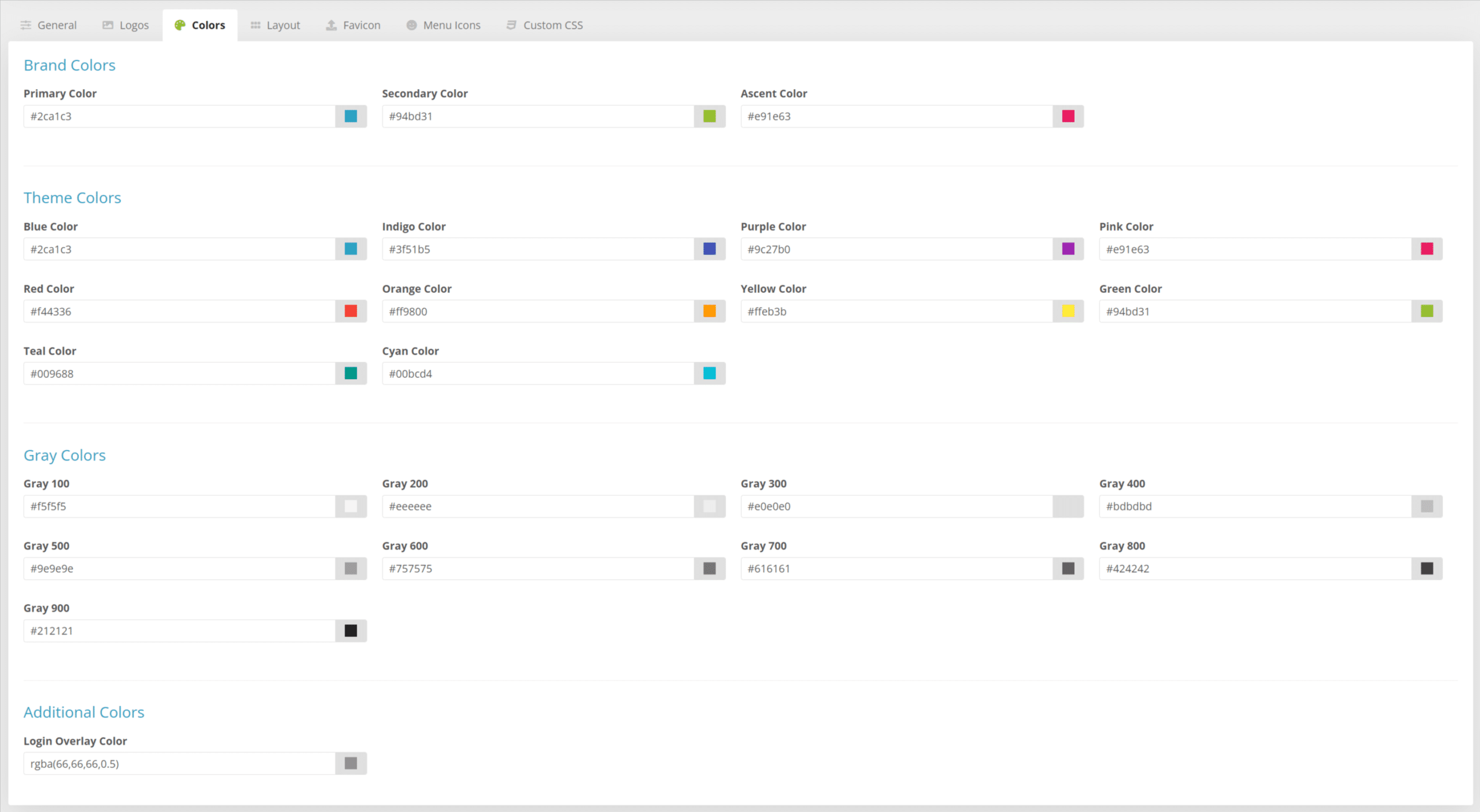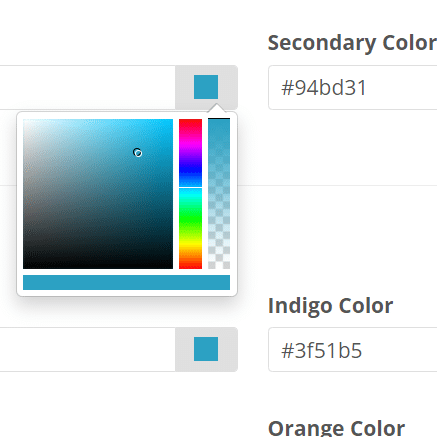 Customize the look and feel
Make your theme unique to your business and brand by editing general theme settings, logos, layout structure, colors, and more!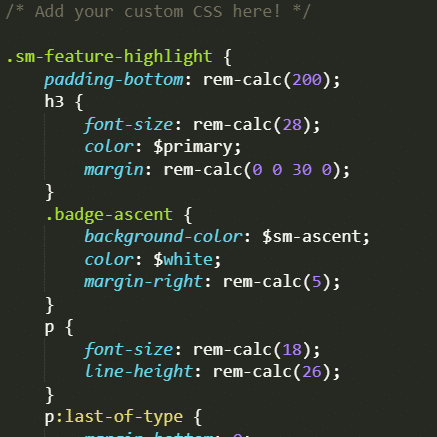 Web developer friendly
You can take complete control of your theme by using the Custom CSS tab to input your custom CSS or SCSS/SASS.
*The term "lifetime" is applicable for any active product offering from SwiftModders. SwiftModders reserves the right to terminate a product and license at any time in accordance with our
License Agreement
.
We're here to help
Additional services available as needed
Installation and update service
$15
We are available to help you install or update any of our products. Our goal is to make your life easier!
Request Service
Theme customization service
$100
Sometimes you need a little help to get the look you want. We have no problem helping you adjust your theme purchase to match your brand colors and fonts.
Request Service
Customer Reviews
Our customers love it, and you will too!
Very well and easy to use.
Excellent product and John is nothing short of refreshing to work with. With great care and pride taken in his work, and you can count on having professional support to back up these products.
Great Product. Love the theme. 100% Customizable