SwiftModders WHMCS Theme Installer
A powerful WHMCS module that allows you to install, configure, and customize your SwiftModders WHMCS Theme purchases.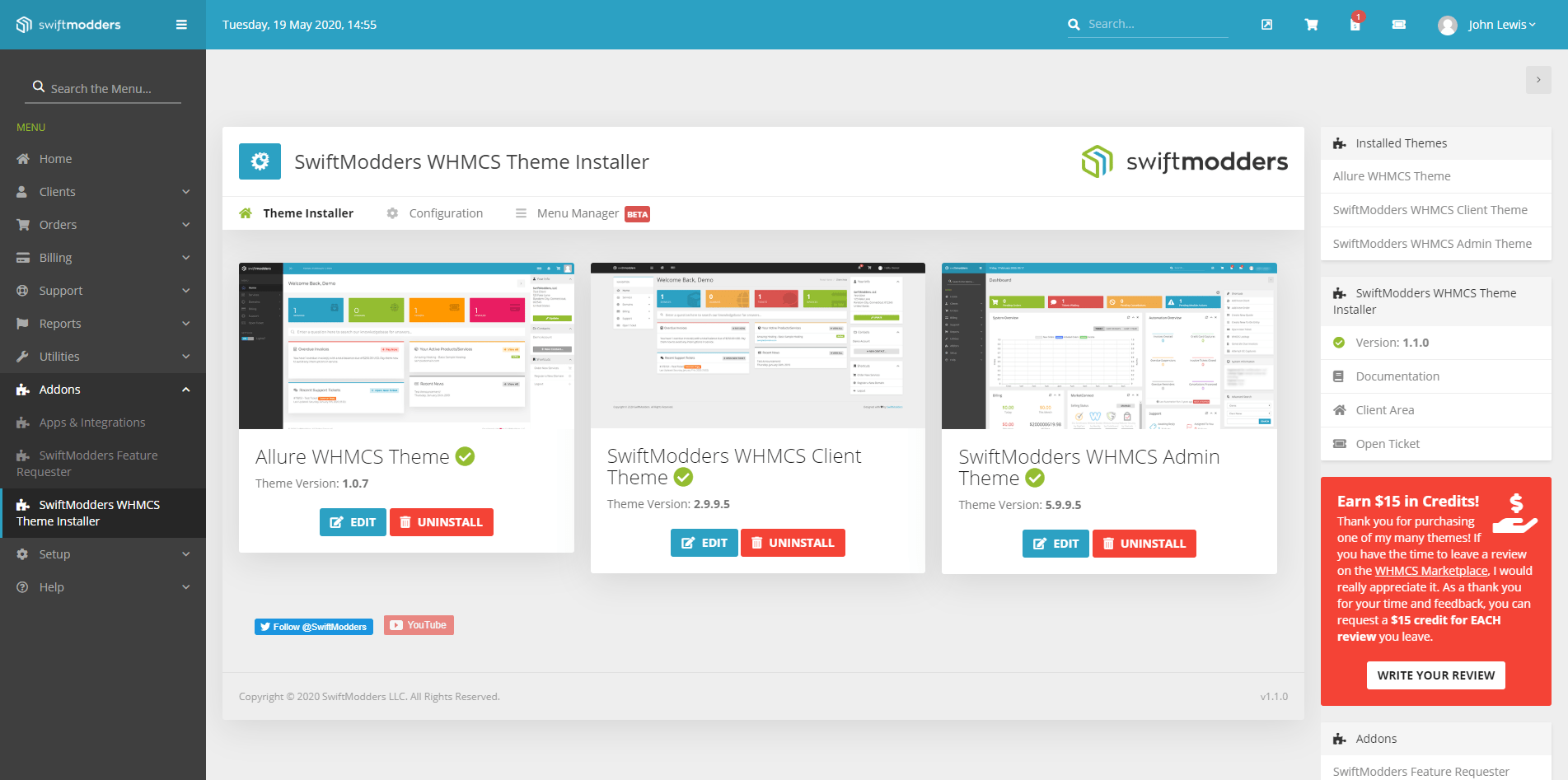 Requirements
WHMCS 8+, PHP 7.2+
WHMCS Theme Customization, Made Easy!
All SwiftModders WHMCS Themes come with a stand-alone WHMCS module that allows you to easily customize the look and feel of your theme. Using this module will allow you to easily:
Install and uninstall all of your purchased WHMCS themes
Automatic checks for available updates to your installed themes
Theme installation health checks and license debugging tools
Customization options for individual themes
Manage your WHMCS navigation menu (BETA)
*Note: This product is required in order to use any of the SwiftModders WHMCS Themes.